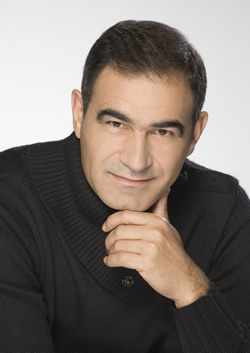 Yavar Rzayev - Architect Builder
"The Great House" is a customer-oriented architecture, construction and interior design company based in Delaware, USA. Established in 2002 in Washington, DC by an internationally trained architect Yavar Rzayev, it moved full time operations to Rehoboth Beach, DE in 2003. Its main office building at 37240 Rehoboth Avenue Extended serves as a multi-use Design Studio to meet with clients and vendors in an enjoyable atmosphere to discuss projects, quality products and creative design solutions for homes in Rehoboth Beach and surrounding areas.
"The Great House" strives to make home-building a pleasure from start to finish. The company's philosophy is to work closely with its local and international clients from America to Europe to find out more about their lifestyles, traditions and dreams to design home that is perfect for them. The team of experts helps the clients make decisions on all interior and exterior finishes, including flooring, paint colors, molding, windows and doors, tiles and overall kitchen and bathroom design, turning every project into truly custom-made.
Known for his talent to utilize space, architect Yavar Rzayev makes use of every square foot of the house to interpret the vision of our clients into sophisticated design. Complete architectural design combined with architect led construction management at "The Great House" ensures single-point accountability, time saving and enhanced project quality.
Customer favorites include open floor plans with maximum use of natural light, lavishly finished signature rounded showers.
"The Great House" built homes have been featured in local and national home and design magazines and papers, like
"Better Homes and Gardens"
(July, 2013), "The Metropolitan" (
January, 2013
and
February, 2013
),
"Delaware Today"
(September, 2013), "The News Journal", "Cape Gazzette". Rehoboth Art League's Annual Cottage Tour included stops at "The Great House" homes on its 2008, 2011, 2012 and 2013 routes.
Whether you are building a primary residence, second home or looking to build a rental property, our extensive knowledge of this market will insure that you get the perfect house.