Chris and Susan Moody - Gaithersburg, VA
I have the privilege of being able to describe my experience with The Great House.
Yavar, as architect, created an incredible floor plan, was flexible in making changes and worked closely with us with his suggestions, and as we talked, he got a better understanding of our needs and desires.
His construction crew, to a man, were professional, did great work, arrived on time, took their ½ hour for lunch and went back to work. The quality of the workmanship was so much more than I expected, I was surprised, from how the house was framed down the their paint and finish work. We have lived in the house for two years now and absolutely love it.
Very importantly, Yavar is there if there is something needs attention. He will work closely with you to ensure you are involved in the project as it is being completed and afterwards.
Importantly, the pricing on the house was very reasonable, and the finished product was outstanding.
I would encourage anyone considering having The Great House design and build their dream house to put their trust and faith in them. It was a great move for us.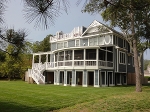 NasiBolorchi - Lewes, DE
I can't say enough good things about Yavar and his staff!! We began working together on plans for some simple renovations to my house which quickly turned into a much more complicated project that took several months and went through several revisions. The whole time Yavar and his staff were there to guide me along the way without issue. As many of you know, renovating a house can be incredibly complicated project. Yavar made sure everything happened when it was supposed to and turned out as we planned. His people showed up when they were supposed and always accommodated to changes to the original plans. The craftsmanship they provided was second to none!! Taking their time and being patient to get things done right rather than doing things fast and sloppy which has unfortunately been my experience all too often with contractors in the area. Yavar brings experience, attention to detail and a talented diligent team to all his projects. As a realtor, property investor and local resident for over 30 years I strongly recommend Yavar's The Great House to anybody who is looking for a leader for their new construction or renovation project.


Chris and Denise Carson - Sterling, VA
Building the "Taj" in Rehoboth
It is hard to put into words how wonderful my experience was with the "Great House" and YavarRzayev. We built more than a beautiful dream home, we also built a relationship and trusting friendship. Yavar is kind, patient, creative and sincere. We were impressed that he is an architect and builder but also that he is a renowned artist. This combination made his eye for detail and creative vision more than we could have expected. He added touches throughout the house that differentiate a beautiful house with a custom built dream home.
The process of building a custom home can be daunting. Yavar made it an exciting, collaborative adventure. We learned something new every time we met with him to make decisions. His knowledge and support made the overwhelming process enjoyable. He took us to all of the vendors and guided us in all of the minute decisions from picking tile to designing the best arrangement for the kitchen cabinets and appliances. What differentiates the Great House from other custom builders is Yavar's ability to balance his talent as an artist and architect with his knowledge of building codes and construction principles. That gift takes form in every detail in our home from bathroom showers (a masterpiece) to the intricate design of the ceilings and columns surrounding the 9 foot island.
Friends and family lovingly call our home the Rehoboth TajMahal. The Great House helped us design our retirement home. The result is beyond our wildest dreams. We have a wonderful relationship with both YavarRzayev and David Clarke (Yavar's business manager). We never felt that they were too busy to meet with us or take our calls. His team (construction workers, plumbers, electrician, etc.) is both kind and trustworthy and always friendly. We would recommend the Great House to anyone looking to build their dream home.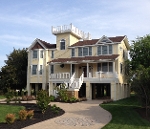 Carl and Brenda Vizzi - York, PA
Yavar has helped us create our family "Dream House" at the beach. Not only is the
house extremely functional for a large extended family, but it is an
aesthetic masterpiece in Henlopen Acres. Yavar was very easy to work
with and is a master of interior space management while, at the same
time staying within a budget.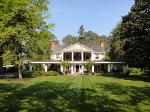 Robert Kabel - Washington, DC
When I was looking for an architect to give me ideas for the wonderful, older house I had just purchased near Silver Lake, Yavar came by and gave me the best ideas of any architect I had met. That started a multiyear series of projects, including turning my attic into two great bedrooms and a full bath, a large dining room addition and wrap around screened in porch, expanded Master Bath and other wonderful interior work. I have been delighted with Yavar's design work and implementation. He and his own crew work tirelessly to complete each project. I could not be happier with the results.


Bob and Patty Dieterle - Annapolis, MD
In the spring of 2011 my husband Bob and I purchased a home on Hickman Street in Rehoboth Beach. We then embarked on a complete renovation with significant trepidation. Having experienced the building process with our Annapolis, MD home, we were well aware of the PAINFUL process. We met with 5 builders and selected YavarRzayev (THE GREAT HOUSE). It was very appealing to us that Yavar would be the architect as well as the builder. We toured his home and others which were under construction----exceptional, fabulous, outstanding!!! He took our 1938 colonial and created exactly what we had envisioned----a charming beach cottage. His talent and vision are absolutely extraordinary. Yavar and David Clarke (project manager) guided us every step of the way and made the building process not only painless but exciting and fun. They exude integrity and take great pride in each and every project.
Did I mention----I love my house!!!!!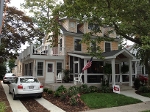 Bill & Susan Nassbaum - Bethesda, MD
Yavar was the designer and builder of our home in Rehoboth Beach. His eye for the details is amazing, from spectacular tiled bathrooms, to finish carpentry, to the overall design. And both during and subsequent to construction, he remained available, responsive and helpful. And, he is a great guy. We would highly recommend him to anyone looking for a designer or builder.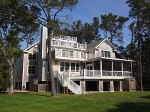 Jeff Smith - Washington, DC
I have had many investment homes over the years and worked with several architects and builders. Yavar Rzayev and his firm are the best. There are many reasons to recommend Yavar to my closest friends:

-he spends an enormous amount of time with his clients to make sure the client get the best design and value for the project. For clients that have limited available time, he is always willing to meet on weekends and will spend as much time with the client as needed. He or his office manager, David Clarke, are always available.
-he is very focused on the architectural details of the new home or addition and knows how to get the best look for the price. Yavar is a very talented architect and artist and each of his home designs have elements of design that far exceed his competitors. He knows how to maximize usable space and allow the client to get the most usable space in the allowable square footage.
- he treats clients very, very fairly. As the construction of the new homes would progress, I inevitably would make a number of changes. Yavar was always willing to work with me and never charged extra for changes. I have never had this experience with another builder and they ALL charge for even minor changes once construction has begun. I can honestly say Yavar is more interested in the best design and customer satisfaction then making extra money on endless up-charges.
-his focus on kitchen and bathrooms FAR EXCEED any builder in the Rehoboth area. The kitchens are open, very functional and very well priced. The bathrooms are beautiful..... each bathroom uniquely designed with fantastic use of tiles that will not break the budget. The bathrooms are a work of art, very reasonably priced, and, by far, the nicest in any home in Rehoboth. There is no comparison for the price!!!
-Yavar and his entire staff work very hard to deliver the best possible outcome for the project. The craftsmanship is excellent and absolutely the best value for the dollar. He works very hard to make sure his clients are very satisfied.
-The Great House is the best value for the dollar, by far. The end result exceeds homes of the larger Rehoboth area builders that are priced $50-75 more per square foot.
I strongly recommend Yavar Rzayev, David Clarke and the staff of The Great House for your next big project. Take a tour of his properties, you will be very satisfied with great peace of mind in working with The Great House.